Safe Storage USA provides safe, secure self-storage solutions for all your storage needs.
At Safe Storage USA, you are our number one priority. Whether you need extra square footage to store your belongings or a secure space to manage inventory for your growing business, we offer a variety of solutions to meet your storage needs.
As a national self-storage platform focused on consolidating the highly fragmented self-storage sector across the United States, we prioritize the continual optimization of our practices to maximize efficiency and sustainability.
Our online rental portal features a storage sizing guide, itemized invoicing, easy payment options, and the transparency you need to manage your storage space with no surprises.
We also offer a wide selection of supplies to help you move, pack and store your valuables with ease.
While you can complete your entire rental process online, our on-site managers and storage professionals are always readily available to support you and offer guidance on the most suitable solutions for your needs.
Managing Partner
David Khantses is a founder and Managing Partner of Safe Storage USA. Before Safe Storage USA, he served as the founder of a notable healthcare startup.

David created his first successful business at the age of twenty-one and has spent the last sixteen years owning and operating several multi-million-dollar healthcare companies, including independent pharmacies and wholesale pharmaceutical companies.

David earned his undergraduate degree in Business from Brooklyn College. He routinely supports local religious organizations and uses his expertise to help others solve problems and build stronger financial futures.

When he's not cheering on his two sons at their baseball games, David enjoys traveling and spending quality time with friends and family.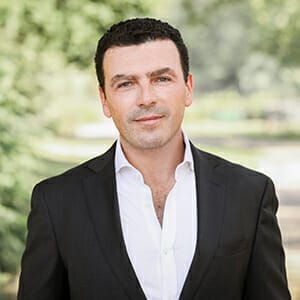 Managing Partner
Russell Nersesov is a Commercial Real Estate Owner, Developer, Operator, and Founding Partner of Safe Storage USA. Prior to Safe Storage USA, he worked within the Real Estate industry for over 18 years managing and owning various commercial and residential real estate assets. 
As a licensed Realtor, Russell has developed and sold numerous single-family residences; he also invested in several multi-family projects, eventually leading to his investment in self-storage facilities. 
Before beginning his career in real estate, Russell earned his Bachelor's Degree from Excelsior College in New York and his Graduate Degree in Chiropractic from the New York Chiropractic College and has been a practicing Chiropractor for 23 years. He is fluent in English and Russian, enjoys travel, fast cars, motorcycles, and spending time with his wife, two daughters, and two four-legged friends.
Our vision is to continuously and strategically expand our footprint, continually invest in the latest technology to make your self-storage experience effortless and affordable. 
Russell Nersesov and David Khantses founded Safe Storage USA to provide a superior, secure self-storage experience at affordable prices.
At Safe Storage USA, we lead with transparency. Providing reliable, sustainable, and ethical service is the bedrock of our business practice. We aim to continue to be of service by educating our communities on the viable pathways to financial stability and supporting St. Jude Children's Hospital, the Wounded Worrier Project, and other charitable organizations that have a positive life-changing impact on others.
---
To get started, visit our blog for resources on self-storage best practices, storage tips, and insights.
For even more resources, subscribe to our weekly newsletter and connect with us on Instagram, LinkedIn, and Facebook for daily updates.
👋 Want to know the value of your self-storage business?
We offer 24-hour valuations for your self-storage business. Get started here.